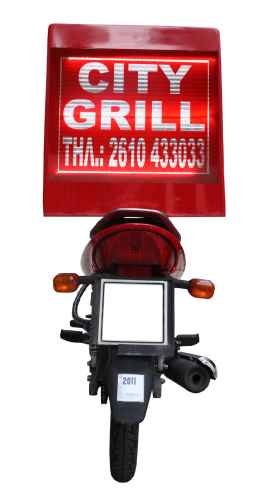 In Star Delivery we manufacture illuminated signs of your company logo with digital printing on your delivery boxes.

In order to make the illuminated sign we apply a new technique with reflective stickers that provide safety to the rider and operates as a mobile advertisement for your business.The illuminated sign is powered by the engines battery. It doesn't requir huge amounts of energy and has an average life of 25,000 hours.

The illuminated sign is 100% Greek product and is of excellent quality, excellent construction, installation and appearance.

We are here to give you the best solution for your business ιν unbeatable prices.